DC Dry Glove Replacement
So I ripped my dry gloves, and had them flood on a dive. I am glad I don't use a straw, bungie cord, or some other device to automatically equilize the gloves, the glove flooded and I didn't have to worry about removing the glove to take out the straw. My hands actually stayed fairly warm even though flooded.
First I have to say the way I put my replacement gloves on is not very elegant, but I needed to get them replaced for a dive the next day. I am sure other people have better ways of replacing a ripped glove.
UPDATE: In November 2002 I replaced the other glove, and have some updated information.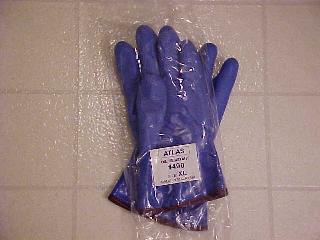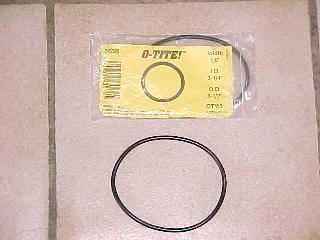 The replacement gloves are Atlas 490, I got mine from Seattle Marine I think they were like $14 for a pair. The o-ring from Diving Concepts was too hard to work with, so I had to get a thinner one from Kragen (O-Tite 64236 Width: 1/8" I.D.: 3-1/4" O.D.: 3-1/2").
UPDATE: Although I found the correct o-ring at Kragen the first time, I went to four Kragen stores in my area and could not find that size again. Most the time the people behind the counter said they did not sell o-rings and they have never heard of O-Tite. After instructing them to simply get me the grey box of "seals", they let me go through the box, but I could never find the correct size.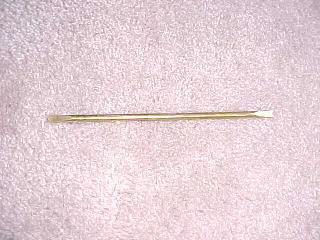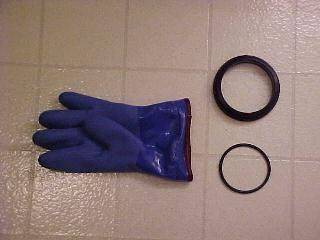 An important tool for the glove installation is a flat brass o-ring pick (This one if from Scuba Tools). It looks simple, just fold the glove in on itself, and use the o-ring to hold the glove on the ring.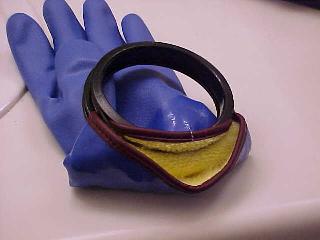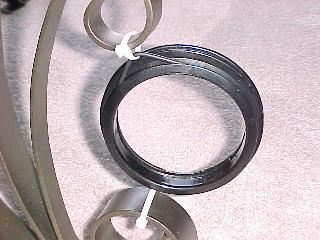 It starts out easy, you simply pull the oring out, and put the glove under it. But once you try to do the other side it all comes out. So I used the legs of my coffe table to help.
UPDATE: For the second glove replacement, I did not use the coffe table, and it worked fine. You just have to work slowly, and be patient.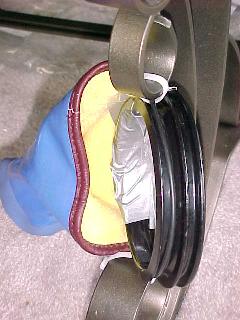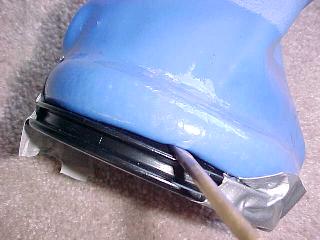 Once the glove is started, duct tape half to keep it from comming off. Then get the other side started, and duct tape it too. Then use the brass pick to carefully push the glove edge under the o-ring.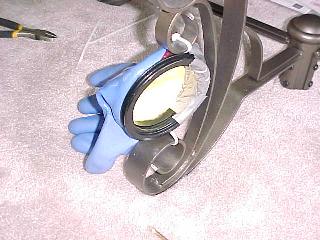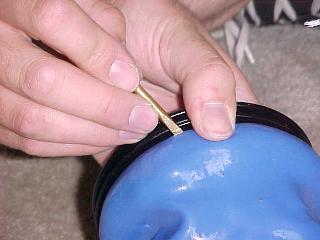 Once most of the glove is done, I remove it from the custom o-ring spreader. Then finish up with the pick.
UPDATE: For the second glove replacement, it took me 50 minutes watching the Spiderman DVD to finish the glove.