Canister Light Rebuild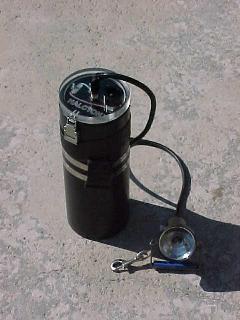 After many dives, and a hard dependable life, my Halcyon Pro 14 canister light finally failed. The wire broke inside the cord, and the light would only work if I bent the cord at a certain angle. The shrink wrap cord releif has broken off, the bananna plug on the lid was cracked in two places, the light boot showed signs of wear, so I thought it was a good time to do a rebuilt on the light.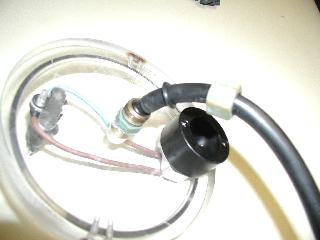 I find it amazing that Halcyon and other canister lights seal the cord with a standard compression fitting and an o-ring.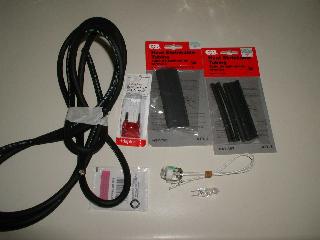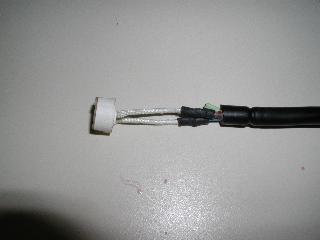 Most of the parts for the light can be purchased at any hardware store. The cord ,SJOW 14-3(Home Depot only had SJO which is not water resistant), shrink wrap, and halogen socket came from ACE. I got more shrink wrap and the o-rings from Home Depot. And the Bannana plug came from Radio Shack.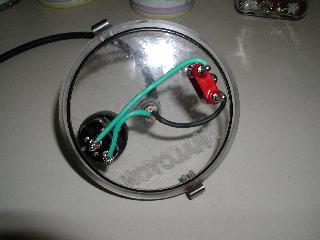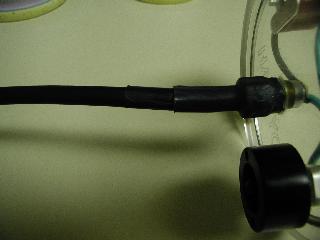 On the lid I replaced the main o-ring, switch, switch boot, shrink wrap, cord (14-3 SJOW), cord o-ring (5/16" ID x 1/2" OD), and bannana plug (???). I used (3/8" x 4") shrink wrap for the cord, and then used (3/4" x 4") shrink wrap over the cord and compression fitting.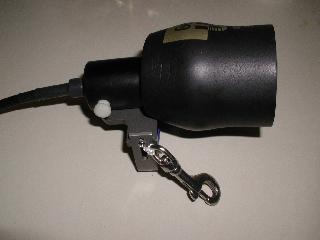 To complete the rebuild, I got a new foam light protector, and replaced the cave line on the bolt snap. This time I tied it towards the front so it wouldn't get in the way when I put my hand in the goodman handle.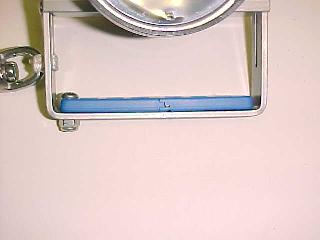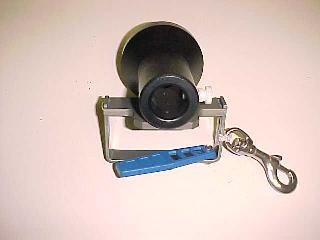 Last summer I added a Tekna knife to my goodman handle using a SS Machine Screw 8/32x1 (cut the screw) and a SS 8/32 locknut from OSH.