Before 1996 Sportster

The pictures from the ebay auction 2016: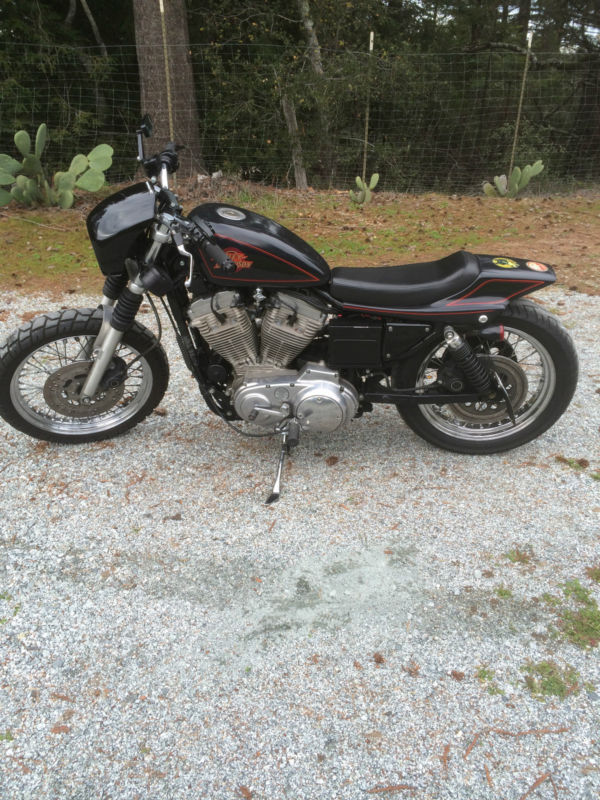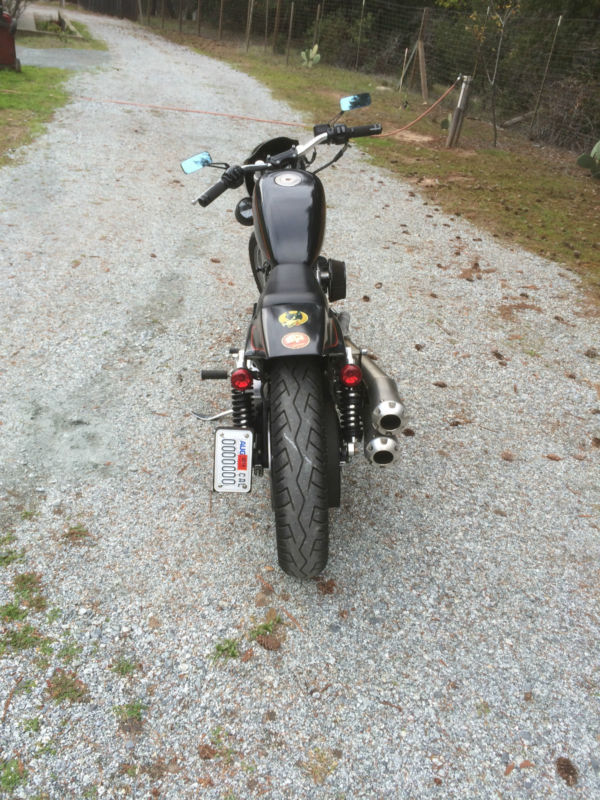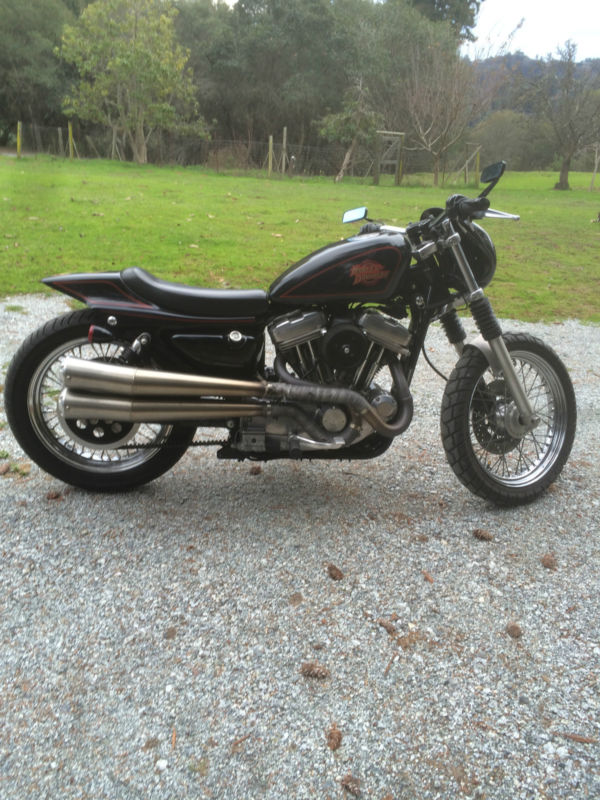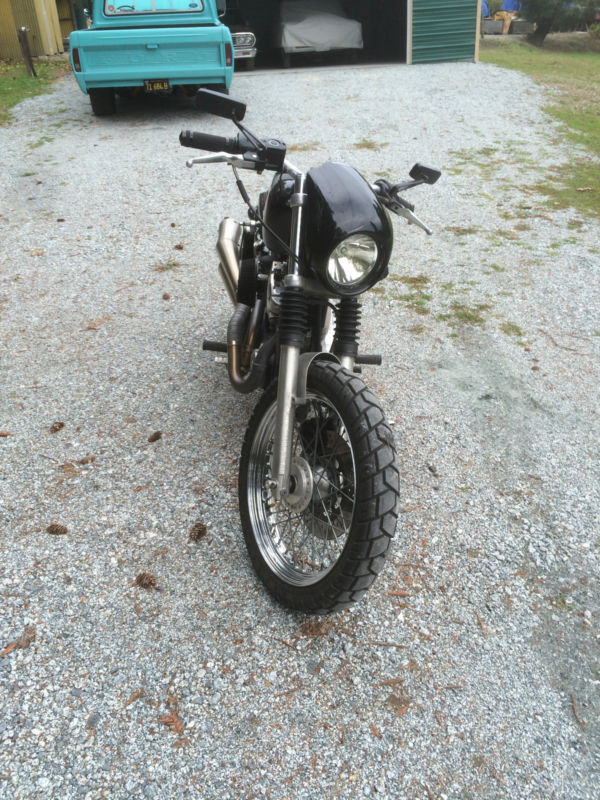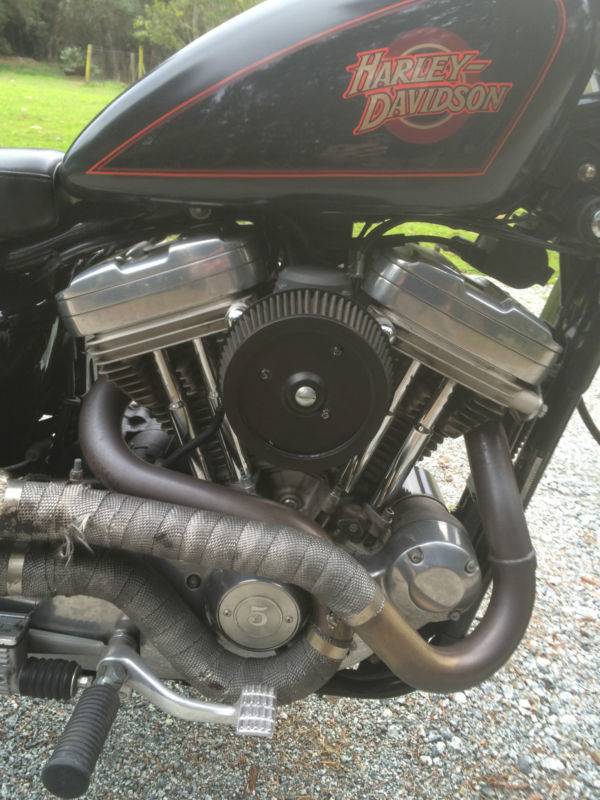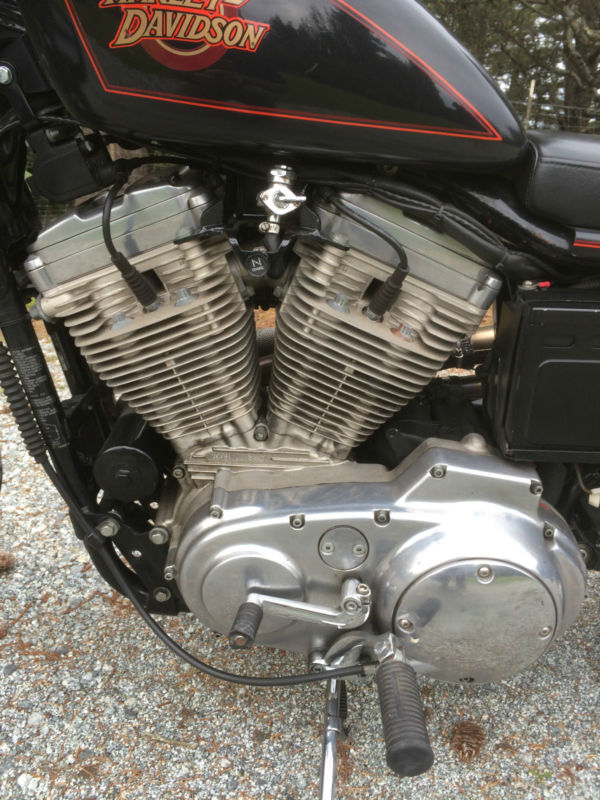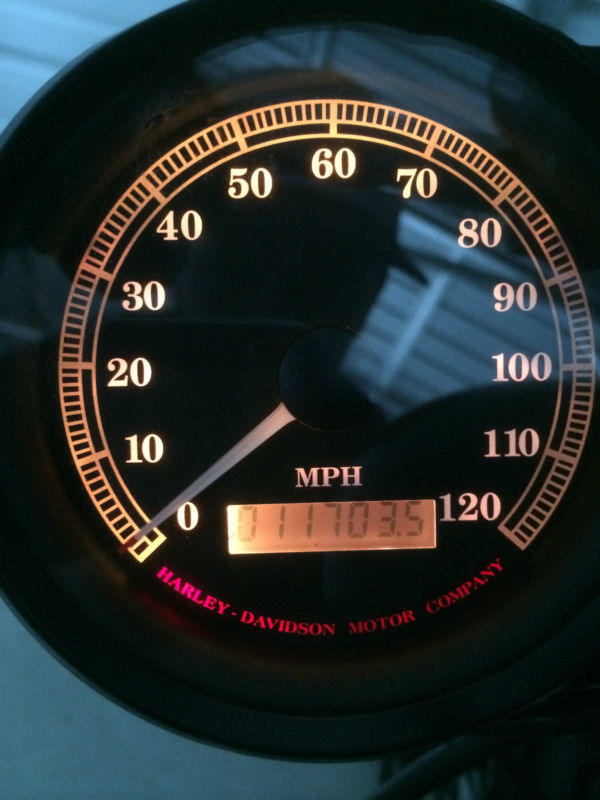 Some of the bike's upgrades:
Progressive Suspension 418 Series Shocks (leaking badly or might have been engine/primary oil)
Joker Machine Speedo Relocation Mount
SuperTrapp XR style Exhaust
Storz Performance FGL-150 fiberglass fender and seat
Drag Specialties Gas Tank with Aero Gas Cap (0701-0437 I think, 3.3 Gallons)
Drag Specialties Straight Petcock 22mm (DS-390218 I think) [rebuild kit 0705-0099]
Side license plate mount
Fork brace (homemade?)
Badlands lighting module
headlight fairing
HID SolTex Pre-Runner front headlight
Arlen Ness Big Sucker Air Cleaner (painted black)
Muller Power Clutch
1200cc Weisco pistons
18x3.5 DNA Specialty Traditional 40 Spoke Rear Wheel
19x2.50 Front Wheel

So I had been bidding on sportsters for a few months with the idea of building a XR750 style street tracker. I saw this sportster on ebay, and liked the look of it. It had mid controls, the exhaust and seat I wanted, and it didn't have too much chrome or too much black. I didn't think I would win the auction, figured that the bidding would go high because of the cost of some of the upgrades. Insterstingly, none of the upgrades where mentioned in the ebay description:

"1996 Harley Davidson Sportster
11,703 Miles. Runs and drives perfectly. Tons of power as it has 1200 Screaming Eagle Jugs. All electrical works. Good overall condition. Can be driven anywhere."

Surprisingly my single bid won the bike.

Picked up the bike on January 17th 2016 in Watsonville California.

Overall, I am very happy with the bike, but there are some issues that need to be addressed... no horn, no front blinkers, mirrors are unusable, no low beam, high beam is a crazy HID off road light, rear shocks leaking badly, and oil leak from the front cylinder base gasket. While working on the bike, noticed signs of oil leaks under the bike, noticed oil driping under the oil bag. Rode the bike for a 50 mile trip to work, oil was just everywhere. Also the ebay add said it had 1200cc jugs, but the cylinders are still marked "883", looks like a Wiseco 'Conversion Piston' was used, so the cylinders are still original 883. I'll find out soon when I take the top end apart to fix the oil leaks.
HISTORY
The bike is unique enough that a search for "1996 Sportster Tracker" pulled up some history. Looks like the bike was in San Luis Obispo California and put up for sale in 2010. Here are the specs in 2010:
ONLY 3293 Miles!!!
Converted to 1200cc with Wiseco Kit
Ported Heads
XR Intake System
XR Style SuperTrapp High Pipes
Custom V-Rod Front Cowling with Baja Designs 6" HID Light
Storz XR Rear Cowling & Seat
LED Mirror Turn Signals
Storz Street Tracker Bars
Around 2012 it was still in SLO, and this owner started modifying it more.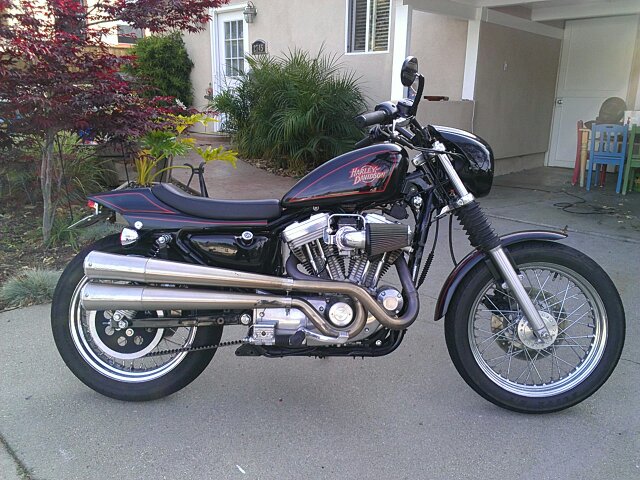 The oldest image, shows the led turn signals, front fender, different air intake, rear mounted license plate, and no exhaust wrap.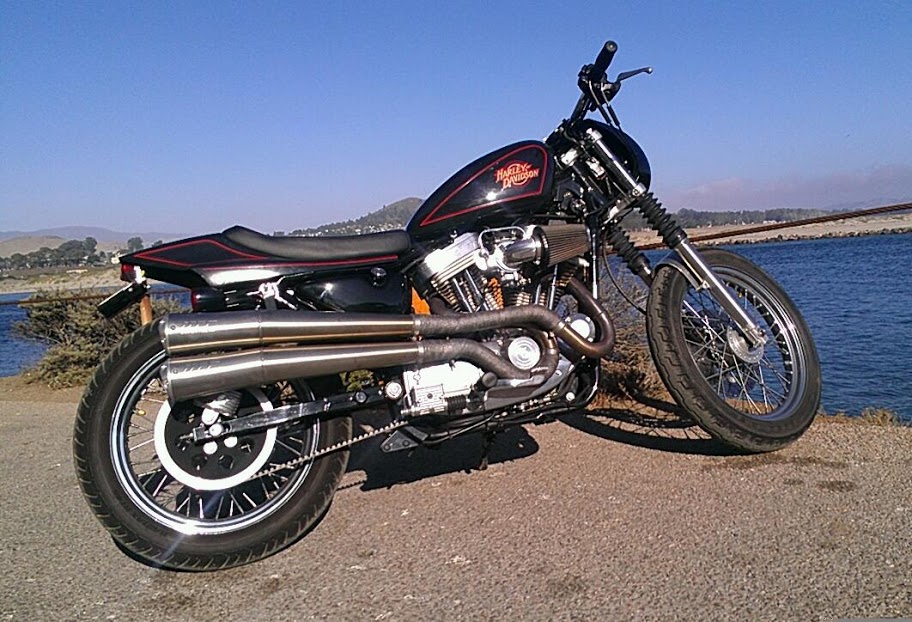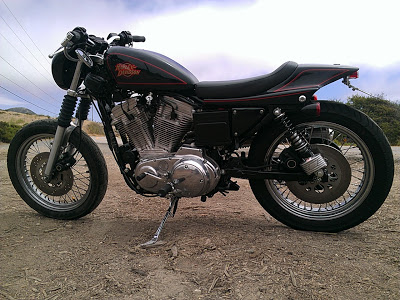 Next photos from 2012, the exhaust is wraped, no front fender, different mirrors.