Point Lobos
December 14, 2002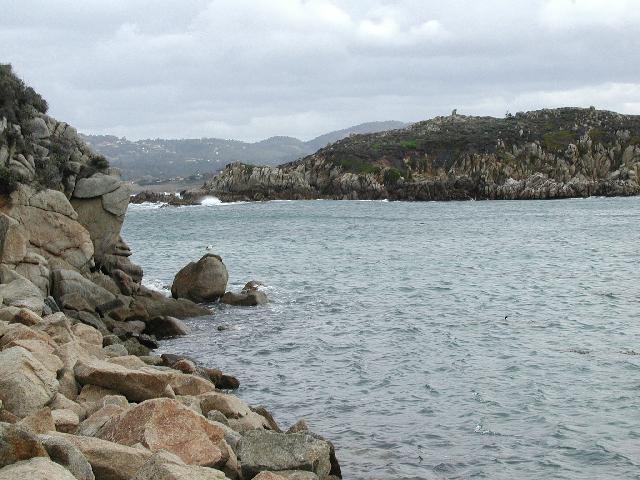 The surface was a little rough, and the wind was strong, but it was a nice day anyways.


Most sane divers where scared away by the predicted weather... but not us.

Mark posted the following to BA_Diving and the BAUE list: Date: Sat, 14 Dec 2002 21:34:34 -0800i
From: Mark Lanett
To: BA Diving
Cc: BAUE List
Subject: [baue] Re: Conditions: Sat 12/14/02 Breakwater


Those who skipped out on Point Lobos missed out. We had arranged an 8-person dive two months ago, but by today it had been whittled down to myself, Will G., and Kevin Metcalfe. Nice smelling air, clear skies, warm, not sunny but not overcast either, and not much of waves at the ramp. We were the only group in the lot, although two other divers did show up as we exited - water was still flat then, but they probably caught the rain which started at 2pm.

We dropped at less than 40' - slightly too much surge. At 60' it ceased to be a problem and at 80' it was gone. Visibility was 30'+ everywhere. Highlights included several big ling cods, two quarrelling, after which one settled down right under me and allowed me to look at it closely for some time. Also a cabezon with eggs.

On the way back to SF, I stopped at AWS which was demonstrating backup devices like Scout lights and mechanical credit card imprint machines, as the electricity was out. So much water was entering the sewer system that in the middle of Saratoga St., there was a water fountain 1ft high and wide coming *out* of a manhole.


~mark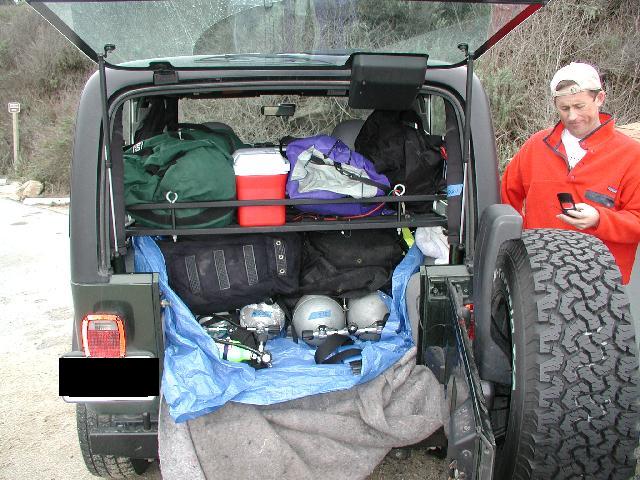 I think I found the secret to packing the jeep... tanks, dive gear, then drysuit/etc on the rack. Now where does the scooter go?