BAUE Demo May 18th, 2002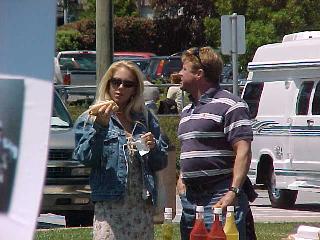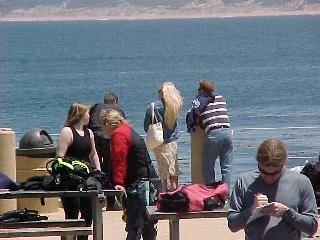 Pina and George eat some hot dogs, and check things out.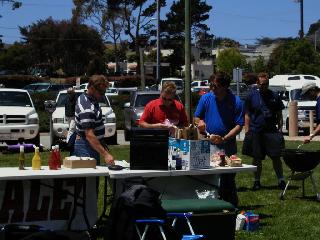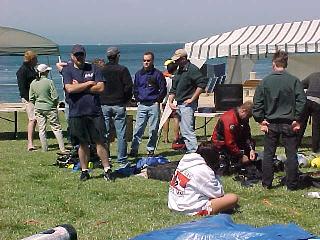 George took some photos with me, but he didn't know it. In the first picture I am the guy in the right
with the dark blue shirt, looking at all the hot dogs Kevin is burning (Leonard Tsai took this picture).
In the second photo I have on my BAUE t-shirt and am wearing a hat and shorts.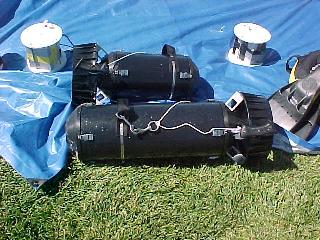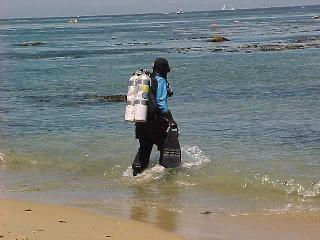 After drooling over the scooters, I was ready to try one out.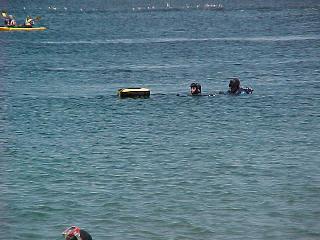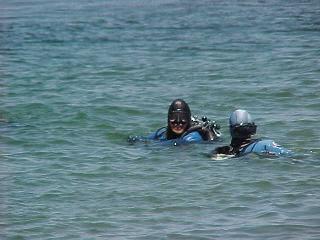 Jim towed me out to the float were my scooter was waiting. After the dive I talk to Nick about the ride.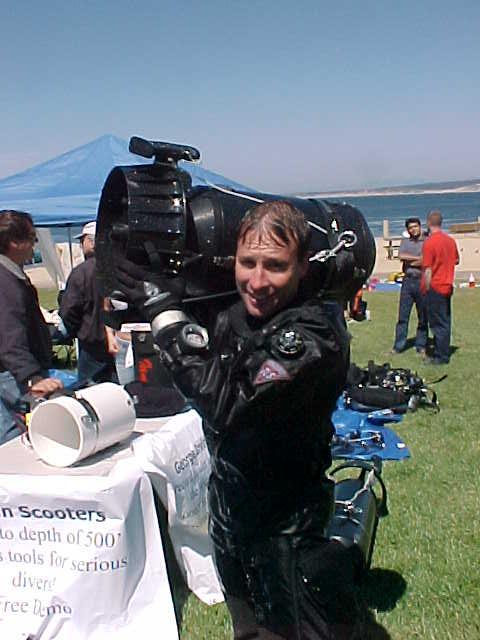 Now I just have to justify to Melissa why I need to buy a scooter. Jim, being a man.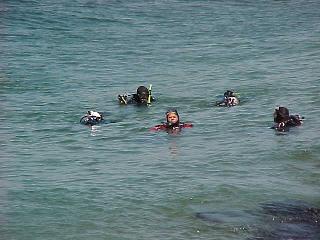 George heading out for his dive.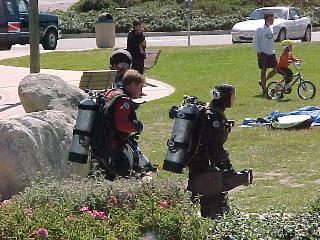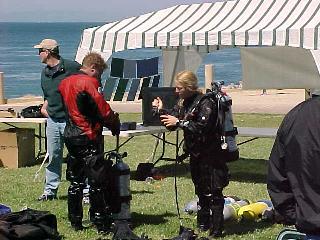 Pina and George back from their dive.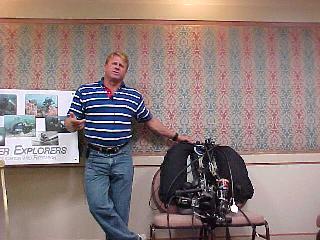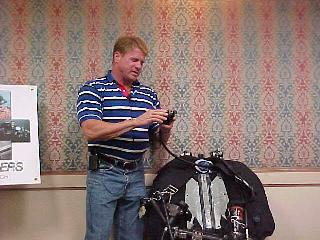 Later that night, George gave a lecture at the Monterey Plaza Hotel in the Pt Lobos room.
Melissa and I got front row seats.